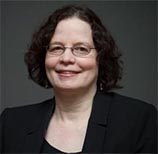 House Fellow
Director of Labor Education Research School of Industrial and Labor Relations
Kate Bronfenbrenner is the Director of Labor Education Research and a Senior Lecturer at Cornell University's School of Industrial and Labor Relations where she does teaching and research on labor, race, and gender, and union and employer strategies in organizing and bargaining in the global economy. Kate has also done extensive research on the impact of trade policy on employment, wages, unionization, and inequality. Prior to joining the Cornell faculty in 1993, Bronfenbrenner was an Assistant Professor in Labor Studies at Penn State University and worked for many years as an organizer and union representative with the United Woodcutters Association in Mississippi and with SEIU in Boston, as well as a welfare rights organizer in Seattle, Washington.
Because of her expertise in contemporary labor issues and her research on union and employer behavior in certification election campaigns, Bronfenbrenner has been brought in to testify as an expert witness at Labor Department and Congressional hearings and is frequently quoted in the major news media.
Finally, a central part of Kate's work is teaching research to young people through employing undergraduate research assistants on her policy research projects. Each year students who have worked with Kate graduate from ILR and go on to research jobs with unions, government or NGOs or to pursue graduate degrees in the social sciences using the qualitative and quantitative research skills they learned working on these studies.